The NBA has revealed the players who have made the All-NBA teams this season and most fans are not very happy with the results. Fans quickly flocked to social media after learning of the All-NBA results, with most not happy with how it turned out.
Aside from the well-known individual awards given to players throughout the season, the results of the All-NBA voting is one of the most anticipated revelations of any season. For the 2022-23 campaign, a mixed reception greeted the reveal tonight.
With that in mind, here are the reactions from fans who weren't impressed with the fallout.
The announcement was revealed before Game 5 between the New York Knicks and the Miami Heat. Fans weren't impressed with how voting worked, with most complaining that the league still relies on standings to vote out players.
In the NBA's most recent CBA or Collective Bargaining Agreement, the new format for voting for All-NBA teams will not be restricted by position. The current CBA will expire after the 2023-23 season and the new agreement will start in the same season.
You may also be interested in reading this: Steph Curry Reveals Klay Thompson's Hilarious Pregame Ritual
Charles Barkley thought De'Aaron Fox should have been named to the All-NBA First Team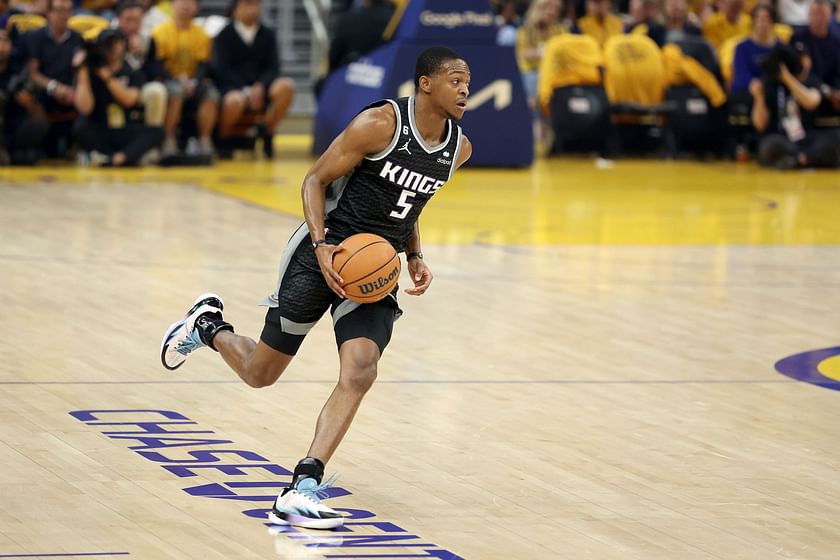 Fans saw a ton of players who were worthy of being named to All-NBA teams this season. The star plays from multiple stars surprised everyone this season and have changed the way they view players. NBA legend Charles Barkley is one of the people who was impressed with the way some of the stars played this season. The player he was most obsessed with was De'Aaron Fox, who was named to the Third Team.
When the TNT team revealed the full list of winners, they shared which players surprised them the most. Chuck, who was a vocal supporter of the Sacramento Kings this season, was happy to see both of the team's stars being named to the Third Team.
"I thought De'Aaron Fox would be at least second team, personally. I thought him and Sabonis were fantastic all year. They finished with the third best record in the West. I was surprised, I thought Fox should have been second team, personally ". Barkley said.
"I was happy for Shai [Gilgeous-Alexander]. Because we don't show Oklahoma City at all. I'm glad you did, first team. These 15 guys are incredible players, but I was a little surprised that De'Aaron Fox wasn't at least second-team."
Shaquille O'Neal and Kenny Smith also had the opportunity to congratulate the players on being recognized this season.
Also read: 2022-2023 All-NBA Teams Announced: LeBron James and Steph Curry Lose First-Team Honor